Canoe & Kayak Trips
Canoe & Kayak Trips: 7-9 miles
Canoe: 7-mile trip=$60.00 per canoe • 9-mile trip =$65.00 per canoe
Kayak: 7-mile trip=$40.00 per kayak • 9-mile trip=$45.00 per kayak
Tandems: 7-mile trip=$60.00 per tandem • 9-mile trip=$65.00 per tandem
Group Rental Rates
Note: Payment must be made by one person.
10 canoes or more (5% off)
10 kayaks or more (5% off)
10 tandems or more (5% off)
25 tubes or more (5% off)
Multi-Day Rentals (2 day minimum)
Canoe: $50 per canoe each day
Kayak: $33 per kayak per day
Tubing
Shenandoah: $25 per tube (this includes 2 trips, same day float, launched before 2 p.m. Tubes launched at 2 p.m. include 1 trip only)
Floating Coolers: $15 each
Offsite Rental Rates
Offsite rentals are $10 off regular rental rates. The customer has a 24-hour period to use and return the equipment as rented. The customer must pick up and return during business hours unless otherwise prearranged.
Our Policies
Canoes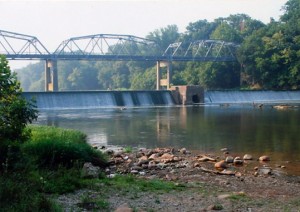 Two person limit, per canoe unless a small minor is involved.
Must be 15 or older to operate.
Combined weight in the canoe must not exceed 600 pounds.
Minors must weigh at least 30 pounds and be accompanied by an adult.
Rule of thumb for minors; are you comfortable with possibility that your child may be thrown into the middle of the river if your boat capsizes?
Kayaks
Using a kayak can accommodate odd numbered parties.
Combined weight in the kayak must not exceed 250 pounds.
Minors must weigh at least 30 pounds and be accompanied by an adult.
Kayaks tend to travel about ½ an hour faster than canoes in normal river conditions.
Tubing
We recommend all participants wear appropriate foot wear, but especially the tubers.
You will lose flip-flops or other heel-less foot wear.
Floods and people have contributed to various sharp objects in the river.
Floating Cooler
Refreshments are a must on a hot summer tubing trip.
These coolers are perfect for your float and cost $15 each to rent.
As with all our trips, we ask all participants to leave the river with the trash you bring to it.
Trash bags will NOT be supplied.
Hauling Your Canoe or Kayak
Yes, we will haul your personal equipment to or from the Elkton or Grovehill boat launches.  A complimentary shuttle is provided for all our trips listed above. The rates below are for standard day trips only. A $10 charge applies for longer trips. These rates DO NOT apply to Appalachian Trail Hikers. We stop operations at the 211 bridge.
Tube shuttle: $15.00 per person
Cooler shuttle: $10.00 per cooler
Canoe shuttle : 7-mile trip=$30.00 per canoe • 9-mile trip =$25.00 per person
Kayak: $25.00 per kayak
Tandems: $30.00 per tandem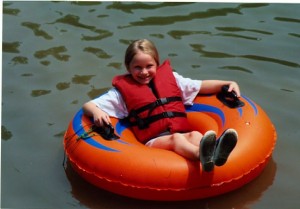 All rentals include life vests, paddles and
a complimentary shuttle.
Visa, Master Card  & Discover Accepted.
Venmo also accepted.
All credit card rentals, will be charged a $2 processing fee.
All other trips and rates must be made in advance by calling 1-888-309-7222.
Click Here to Print Rates for Shenandoah River Adventures
Get Waiver Forms Here:
Keep the River Clean and Green Discount Program
At Shenandoah River Adventures, we take the health of the river very serious. We decided to give church, scouting, and other youth groups the opportunity to have fun, help the River and also cover our costs. We are a "mom and pop" operation.
For us to cover our costs:
We have to make it a 3 canoe minimum.
We charge $30.00 per canoe. ($15 per person)
That includes rental of all your gear, trash bags, and a shuttle to and from our 7 and 9 mile canoe trips or our 2 tubing trips.
Our labor, will also dispose of the trash brought back with you.
We can only offer this discount in the months of March, April, May, September, and October and only if we are not already booked for regular trips.
What we expect from you, is an honest effort.
Weak attempts will be rejected and charged full rental rates.
We are looking for 25-35 pounds of trash per boat or 1 awkward item or a couple of tires.
Keep in mind we want you to be safe. Don't put something in your boat that can harm you during your trip.
We can't fix an injury while you are on the river.
Be SMART PLEASE!
We hope this effort can inspire people to teach their youths what a treasure the Shenandoah River truly is. We know it will create life long memories with your loved ones.