Welcome to Shenandoah River Adventures!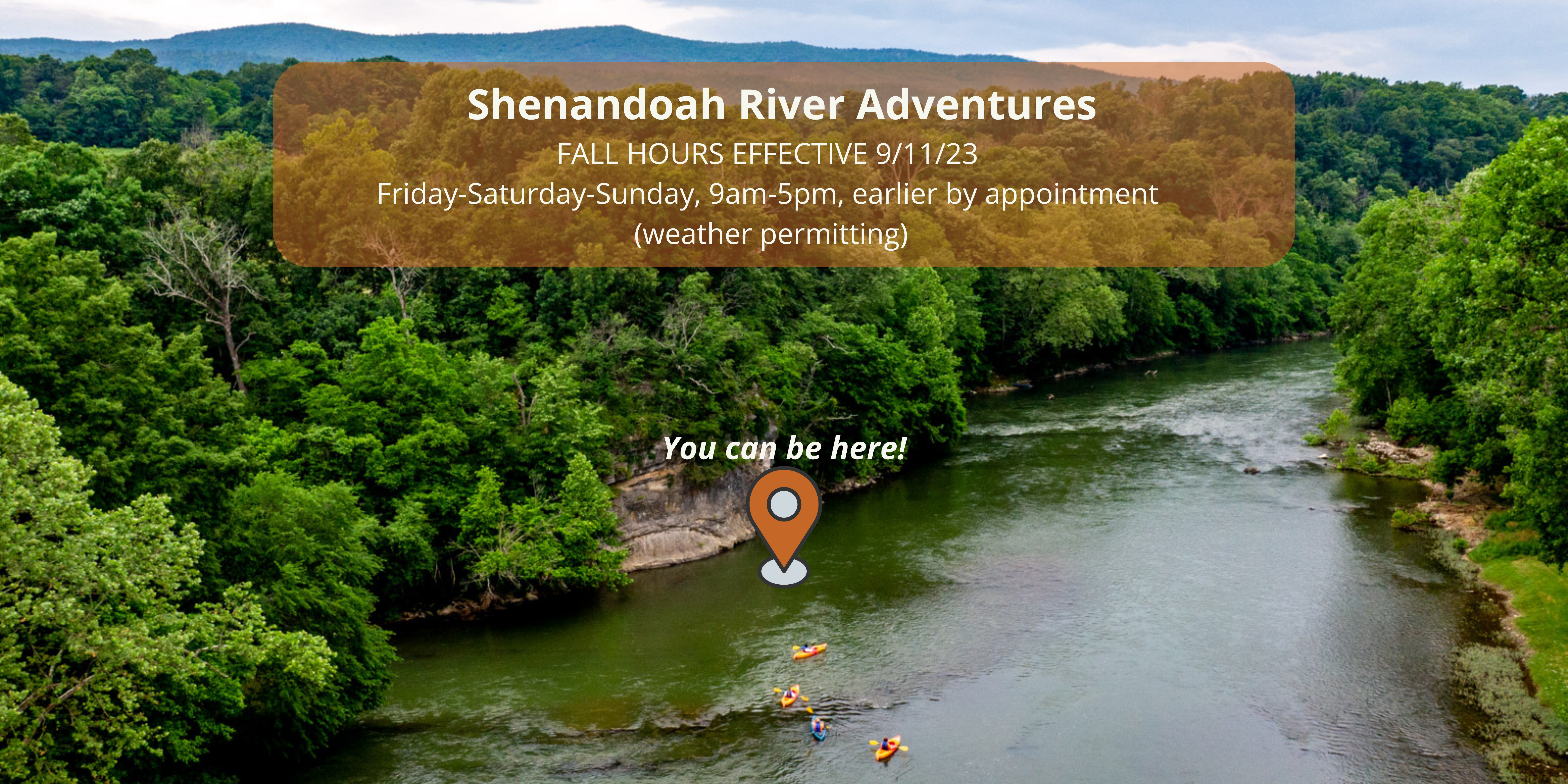 You'll have a great time on the beautiful Shenandoah River.
Rent a canoe, kayak or do some tubing.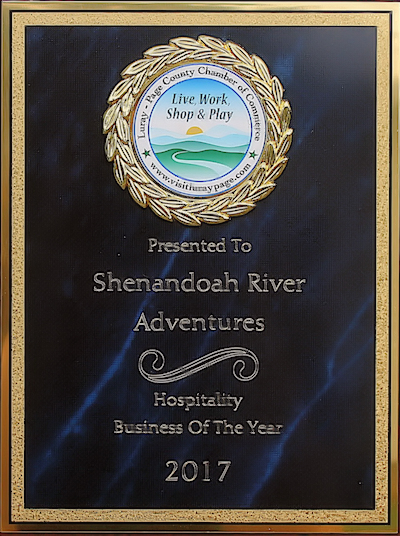 Isn't it time to spend some quality time on the beautiful Shenandoah River? Enjoy a river trip by canoe, kayak, or tube!
"We had a phenomenal experience with Shenandoah River Adventures!! They were so patient with all our questions and were very understanding…AMAZING service :)"
Shenandoah River Adventures is an outfitter/livery located in the beautiful town of Shenandoah, Virginia, just east of Harrisonburg and only 15 minutes from Massanutten Resort. We are conveniently situated near all the attractions and sites Virginia's famous Shenandoah Valley has to offer such as Luray Caverns, Shenandoah National Park, and the George Washington National Forest. And your visit just would not be complete without a scenic trip on the river with us!
We feature river trips appropriate for everyone from beginner to expert. Want to do some fishing? We can arrange that as well.
Have your own canoe or kayak? We have a reasonably priced haul/shuttle service that will make your river trip easy! Get locations and planning details HERE. 
If you are planning a trip to the Shenandoah Valley, Virginia area, and are interested in getting on the river, contact us now!
Appointments are first served. Same day appointments are available on some dates, and we can usually accommodate walk-ins. It is best, however, to reserve in advance.
Tubing trips include two runs if launched before 2:00 p.m. Trips launched at 2:00 p.m. include one run.
All participants must be out of the water by 5:00 p.m.
Extra charges may apply for anyone returning after 5:30 p.m.
Book a trip for your next business get-together or team-building event.
Lots of room for group activities.
Tent camping, firewood, and riverside campfires available.
Catering/food truck service can be arranged in advance.
Be sure to bring:
Sunscreen
Cell phone (waterproof containers for sale)
Proper foot wear (no flip flops or heel-less shoes)
Fishing gear (if fishing)
Spare dry clothes and towels
Please leave your valuables at home
Tent Camping
We have a 3-acre lot with plenty of tent camping available. We provide:
Firepits & firewood (extra charge for wood)
Picnic tables
Just 5 miles from great restaurant choices
Access to clean drinking water
Men's & women's changing rooms
Clean portable toilets
If you have any questions, please call our toll free number +1-888-309-7222
We hope to see you on the river soon!
The Shenandoah River Adventures' Crew